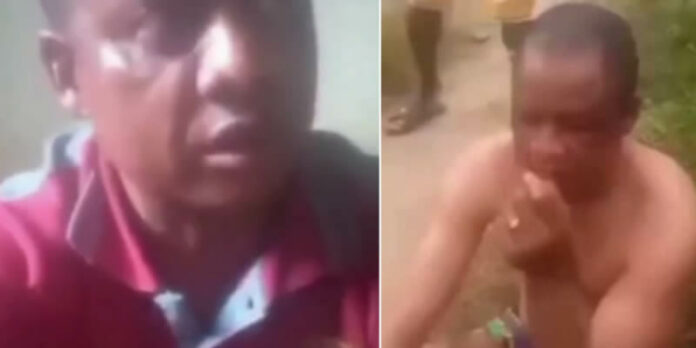 a pastor's life recently took a scandalous turn as he found himself caught in the throes of an affair with a close friend of his wife.
In a riveting scene of interrogation, conducted by individuals who had apparently caught him in the act, he began by confessing to his past indiscretions with several women before delving into the details of his most recent intimate encounter with his wife's friend.
The inquisitors didn't mince their words, sharply reprimanding him for tarnishing the church's reputation. They probed deeper, demanding to know how many times he had engaged in this illicit affair with his wife's friend. His response, twice.
He went on to reveal that his wife's friend was a regular attendee of his church, and in the video footage, the lady in question was captured sleeping on the bed, draped in a modest wrapper.
In another compelling video, the pastor appeared in a separate outdoor interrogation, shirtless, admitting to the act of intimacy with his wife's friend on two occasions right within the confines of their marital home.
The pastor went further, disclosing that he is a father of four children and professing his deep love for his wife. He maintained that everything that unfolded was an unfortunate mistake.
SEE VIDEO BELOW