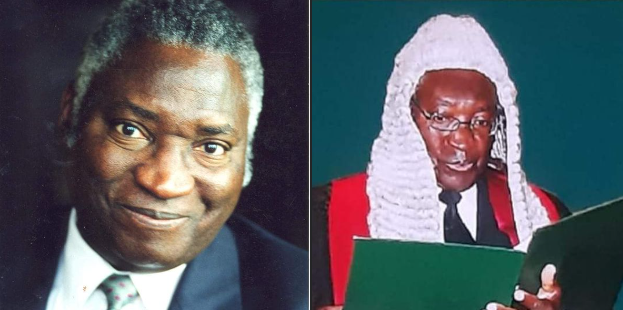 FORMER SPEAKER NOT DOING WELL ADMITTED TO HOSPITAL
Mr. Amusaa Katunda Mwanamwambwa, former Speaker of the National Assembly has been battling cancer for the last few years.
He has been admitted to a private hospital and he is said not to be doing well.
He was born on May 15, 1940. He hails from Imwambo Village, Kalabo District of the Western Province. Started school in 1949 at Mukola Primary School where he completed standard II in 1953.
He proceeded to Libonda Middle School where he completed Standard IV in 1956. He then moved to Lukona Upper Primary School where he completed Stanard VI in 1958.
The same year went to Mongu Secondary School where he successfuly Form II in 1960. Then enrolled at Munali Seconedary School where he completed Form Vi A level in 1964.
In 1965 went to Middlebury College, Vermont, in the United States where he graduated with a Bachelor of Arts degree in Political Science in 1969. In 1975 went to Bradford University, West Yorkshire, in the United Kingdom, graduated with a Diploma in Tourism Planning.
He worked as Information Assistant in the Zambia Information Services of the Government of the Republic of Zambia between 1964 and 1965. Appointed Information Attache' in the office of Zambia's Permanent Representative to the United Nations in New York, USA in 1972.
He was appointed Newspaper Manager for Zambia Information Services in 1972. Between 1972 and 1987 worked for the Zambia National Tourist Bureau and the Zambia Tourist Board rising from position of Chief Tourist Officer to Managing Director until retirement from the public service.
In 1987 joined the family business where he was Executive Director. His politial career began as early as 1961 while still at Munali Secondary School where he was a Member of the Youth Brigade under the United National Independence Party.
He joined the Movement for Multi-Party Democracy as a Committe Member on October 31, 1991.
He was elected Member of Parliament for Liuwa Parliamentary Constituency on MMD ticket. Served as Deputy Minister, Tourism in 1993.
He took up appointment as Cabinet Minister in the Ministry of Sport, Youth and Child Development in 1994.
He was appointed Minister of Legal Affairs in 1995 and in 1996 appointed Minister of Information and Broadcasing Services and Chief Government Spoksman.
In the same year following the General Elections of that year, appointed Minister of Tourism. Later appointed Minister of Agriculture, Food and Fisheries. In November 1998 he resigned his Cabinet Portfolio as well as his Parliamentary seat just before his election as Speaker.
He retired as Speaker in 2011.
He has been married to Mrs. Catherine Nwadinafor Mwanamwambwa (nee' Allagoa) and they have three daughters.